Maria Sharapova has returned with a bang after over a year on the sidelines.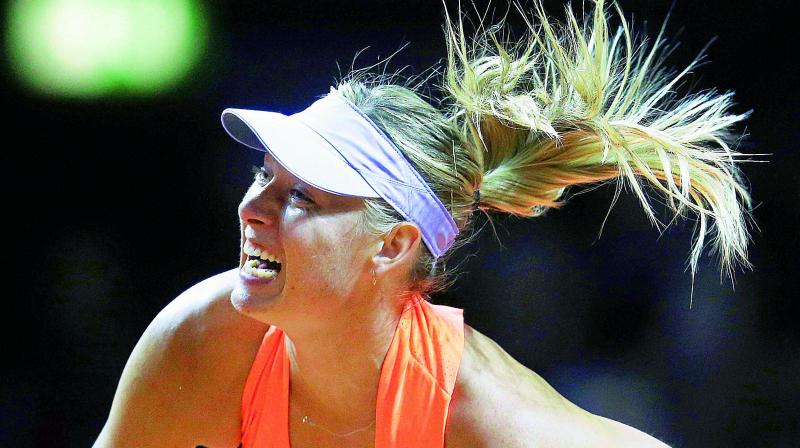 She returned to a victory in the first round of the Porsche Tennis Grand Prix, getting past Italian Roberta Vinci 7-5, 6-3. During a makeshift interview at the Porsche Arena, she said she had been "waiting for this moment for a long time."
The tennis star was found guilty of drug abuse. She was banned for two years but she appealed the sentence at the Court of Arbitration (CAS) where she won a reduction to 15 months. She complained that she had a heart issue, aside others, that necessitated her taking a Latvian-produced drug meldonium. She said she was oblivious that the drug was added to the list of banned substance in 2016 by the Anti Doping Agency. The drug is not approved for sale in the United States, and it helps her increase oxygen flow to her heart.
As she returned the biggest questions were the issue of her return after a long time out and her travails during the appeal. There were rumours that the focus of any interview would be the game but so many questions needed answers. Ahead of the game, top stars like Caroline Wozniacki and Angelique Kerber asked that Sharapova not get a wild card for the event and Sharapova's agent blasted them. Sharapova also put the ITF on blast for not publicizing the banning of meldonium. Continue reading SHARAPOVA BACK WITH A BANG